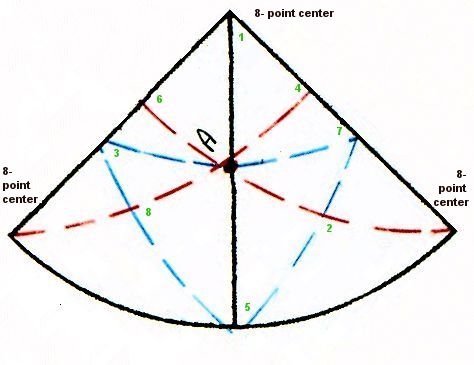 The motifs are stitched in the triangles formed by marking lines as shown to the left. The corners of the area are the 8-point centers of the C8 marking. There will be 4 motifs centered around each 8-point center. Locate Points 1,2,3,4,5,6,7,8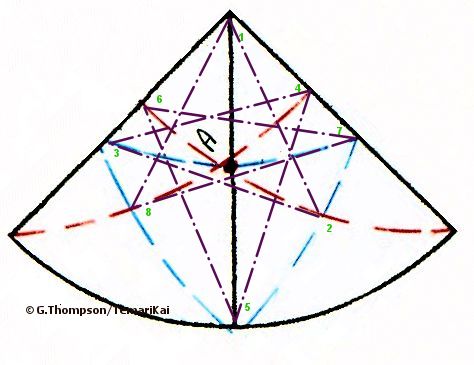 Following the 1,2,3,4,5,6,7,8 back to 1 sequence, work the motif in Sakasa Kagari. The starting stitches are placed right at the marking line boundaries inside each triangle. The motif works inward toward the center.
The example is worked in 1 row each of red, orange, white, red, orange, white, red. Add a final row of gold metallic.

Work Matsuba Kagari across each 8-point center as shown in the photo; here white and orange were used.