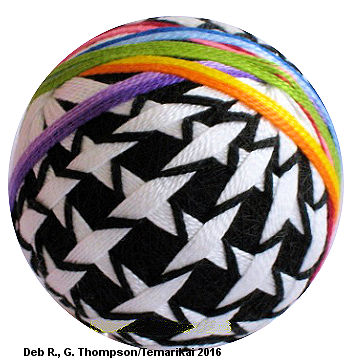 Materials: 24cm wrapped in black thread.

Pearl cotton # 5 in black, white, orange, yellow, medium green, light blue, medium blue, light purple and medium purple.

Waste thread in contrasting color.

Prepare a

Simple 4

Division using waste thread, and paper strip. Retain paper strip for future use in this design. Leave pins in place at poles and equator points to mark points A, B, C, D - see diagram 1 below.