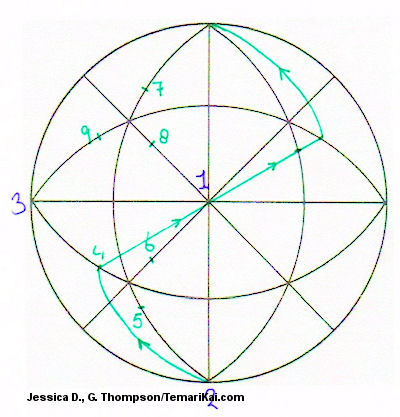 Second layer: Locate triangle 1, 2, 3. Start close to the center with light peach working the hexagon of the Mitsubane Kikkou Kagari design. Work 3 rows. Next work 2 rows with the white metallic.
Work the outward points of the design with dark green. Start at 4 and follow the path as shown
in diagram 2 until you are back at 4. Next start at 5, 6, 7, 8 and 9. Continue until you have two rounds of dark green all over. Do the same with two rounds of light green.