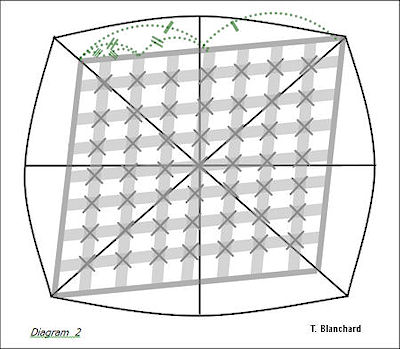 As in diagram 2, in each of the outlined slanted squares place a grid using white perle. Each grid line is 6 perle threads and is parallel to the border. Seven grid lines are placed in each direction by measuring half of the side, then half of that half and finally half again.

Where each white grid line crosses, stitch an X on top of each intersection. Complete each slanted square by outlining it with 3 black, 1 red and 2 white perle.

In the four tri-wing spaces, using white perle, stitch a modified tri-wing with open stitches on each point (see diagram 3).