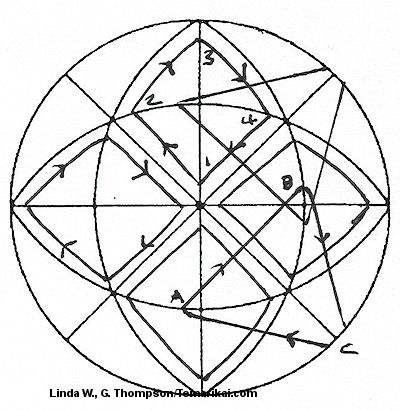 Stitch triangles A-B-C in each section using your first two colors (in this case, tan and beige), alternating each color so that they overlap on the intersections.

After approximately 6 rows change the colors around and stitch a further 6 rows, building the layers.

Now, in your third color (pale green) stitch diamonds 1-2-3-4, interweaving them with the triangles, as shown in the photograph.