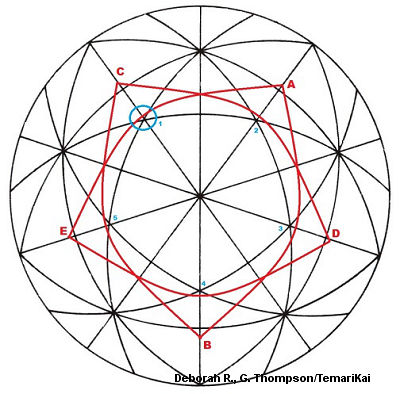 Using the lightest shade of thread, stitch one round hoshi kagari around the points A-B-C-D-E on the diagram. The thread must pass to the outside of points 1-5 (the blue circle on the diagram). Repeat around remaining 10-part centers.

Maintaining the sequence of centers for kousa kagari, stitch a second row of hoshi kagari using the medium light shade. Repeat with 1 more row of medium light, 2 rows of medium dark, and 1 row of dark (6 rows total). The star points touch the triangles when complete.

Using metallic gold thread, work matsuba kagari in each 10-part center.