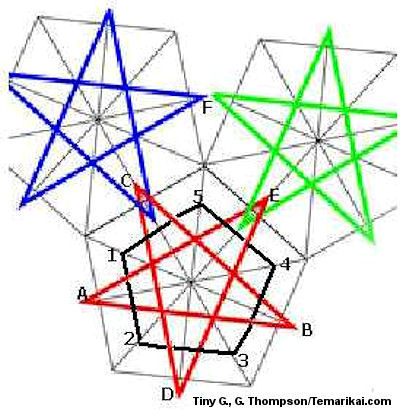 Locate the 12 pentagon centers. Around each center find hoshi star A,B,C,D,E,A. Work one row of pink around each center. Pts are just outside marking line. Keep same order working around mari so stars form Kousa interweave. Repeat 2 rows in pink, 1 row yellow,2
rows green and 1dark green row by row over the whole mari remembering to stay in order.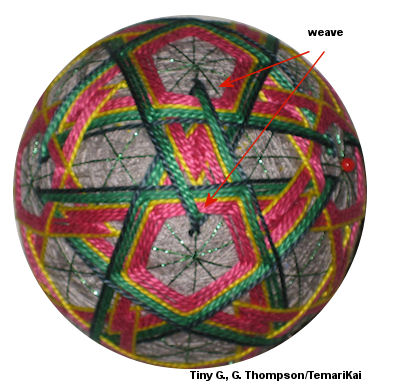 When stitching comes to small inner pentagon in adjacent centers (green threads rounds), weave under and over threads of small pentagon nejiri style. Keep 3mm free from center point of pentagon centers.

Locate the pentagons 1,2,3,4,5 Work 1 row in gray. Weave by passing AB, DE, BC, EA and CD, same as stars. Repeat 2 gray,1 dark green ,1 gray. Repeat second layer around all 12 pentagons.