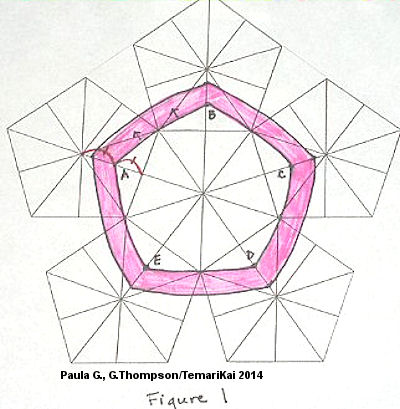 Chose one of the pentagons and make note of the 5 small equilateral triangles that border it, one on each side. Place a pin half way down the marking thread that bisects each of these triangles. (Labeled points A, B, C, D, E in Figure 1).

3.Using black pearl cotton, stitch a pentagon around these 5 pins, then remove pins.

4.Using one shade of colored pearl cotton, stitch 10 more rows.