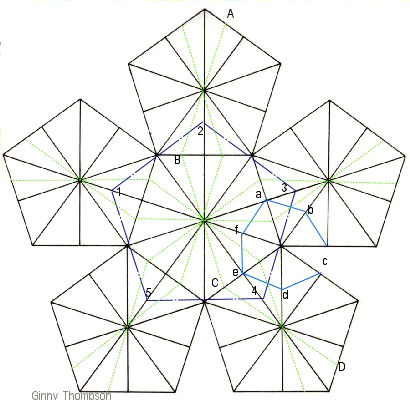 Add additional marker lines using same marking thread, as shown in the diagram to the left. Stitch large pentagons as shown on the blue dotted line, around the center of each pole. Use points 1, 2, 3, 4, 5 which are halfway between center and sidelines in the adjacent pentagons for reference.

Stitch the solid blue hexagons using points a, b, c, d, e orienting on the intersections and the half way points of the point spokes of the pentagons; you are stitching in the larger triangles formed between the center points of the pentagons.

Lastly add the green dotted lines as shown - Points A, B, C, D etc are on the halfway points of the pentagon sides, between corner and mid-line.